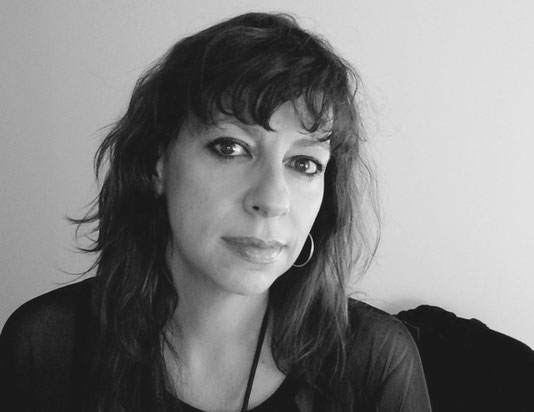 Shaz Bennett currently writes on Amazon's acclaimed series BOSCH. Before that on Lifetime's UnREAL, and was a writer on A&E's hit show THE GLADES. She directed her debut episode of television this season on the popular show QUEEN SUGAR on OWN.
ALASKA IS A DRAG her feature film, based on the short film of the same name is currently screening festivals and won several awards including Best Feature in Chattanooga, Audience Award in Leeds, London and Toronto and Special Jury mention for Directing at Urbanworld in NYC.
The Feature ALASKA IS A DRAG, is based on the award winning short film by the same name. It's a black comedy lovechild of HEDWIG and ROCKY. The short screened in over 150 festivals including: AFI FEST, Nashville, Sarasota, Torino, Melbourne, Palm Springs, Frameline, Provincetown and Los Angeles. It sold in the US, UK and France to Vimeo, iTunes, and several VOD platforms.
One of eight women selected to the prestigious AFI Directing Workshop for Women, selected as one of Fox's Top 20 Directors, Sundance Screewriters lab with Crystal Moselle and Fox's Inaugural Franchise Directing program.
Shaz's performance pieces and other acclaimed short films (TOP OF THE CIRCLE, MARTINI and TUNNELS) have been viewed in numerous festivals and museums across the United States, Mexico, Canada, South Africa and Europe including: AFI FEST, Cinevegas, The Los Angeles Film Festival, True West Festival, Silverdocs, Nashville, Philadelphia, Lunafest, the Berkley Photographic Museum and the International Women's Museum.
Shaz is a mutt – she was raised in Salt Lake City, Utah. She spent her summers camping and hiking in Zion, Arches, Canyonlands and learned to drive in the Salt Flats on the Utah/Nevada border. On her way to becoming a writer/director, Shaz worked in a fish cannery, bartended at a mafia bar, peddled liquor undercover, developed films for actor Giancarlo Esposito and was Cher's stand-in for a day. She was also a film programmer at Sundance, LA Film Festival and AFI FEST.
Shaz relocated from Utah to New York to study with Spaulding Grey, where she wrote and performed four award-winning shows: "The Shaz Show," "Abrasive Fairy Tales," "Eyes, Lips, Legs," and "Hungover Angel." These shows were performed extensively around the world, including spoken word festivals sponsored by MTV, Comedy Central, Hennessey and NOW. Shaz still performs regularly with Sit n Spin at the Comedy Central Stage, The Moth and Third Saturdays; she is a regular contributor to KCRW's UnFictional.
Every film festival has a few hidden gems, and the most notable one at PFF (Philadelphia Intl. Film Festival this year was ALASKA IS A DRAG, a winning drama directed by Shaz Bennett... it's going to be compared to MOONLIGHT, for obvious reasons. But ALASKA IS A DRAG is a fine, enjoyable achievement in its own right.
-- Steven Silver / Today Philadelphia
In her enchanting feature debut writer/director Shaz Bennett spares no punches in showing how brutal and isolated Alaska can be especially if you are anything different than the norm.
-- Queerguru
ALASKA IS A DRAG weaves its own gendered dichotomy into a character study of a put-upon young dreamer who desperately needs the mental escape both drag & boxing offer. Washington does an incredible job of making that character a thorough joy to watch, as Bennett deftly backs him up with a colorful fantasy world backdrop that emerges from between the cracks of a grim, industrial setting.
-- Swampflix
The use of juxtaposition in Bennett's work is refreshing, as Leo is sent tumbling head first into the glamorous world of drag and the bloodied, tough-as-nails world of boxing at the same time. The needle is carefully threaded, as Leo's speed and foot movement on stage becomes one of his strongest assets in the ring. Martin L Washington's Leo glides effortlessly from bruises to rouge and back again.
-- Gay Themed Films we love
ALASKA IS A DRAG
Honorable Mention for "Exquisite Directing, outstanding Ensemble Cast and Cinematography" -- Urbanworld Film Festival
Winner Best Narrative Feature -- Chattanooga Film Festival Shindig
Audience Award in Leeds, London, Toronto.